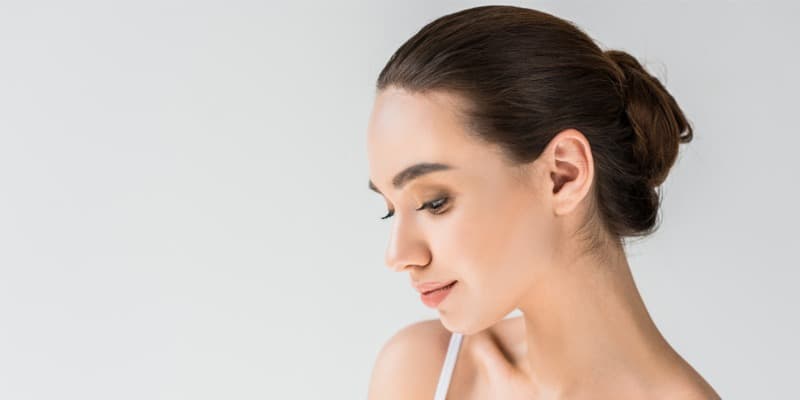 Gauged Earlobe Repair
The art of stretching a body piercing has been around for centuries. Lately it has resurfaced in the modern western world, mostly in the form of gauging the earlobes.
It usually starts with creating an earlobe piercing and then using incrementally larger posts (gauges) to stretch the piercings. Once the piercings have been stretched to a certain diameter, jewelry can be worn in the gauged earlobes.
If an individual decides to reverse the gauged earlobe it needs reconstruction.
The repair is more complicated than the usual split earlobe repair. There is more tissue, it is inelastic and leather like and healing is less predictable. Also creating an exact border of the earlobe can be challenging.
Gauged Earlobe Repair FAQ:
Q. Does insurance cover gauged earlobe repair?
A. No.
Q. If I decide to gauge my earlobes down the road, can I still do it?
A. Yes you can. However, it is futile to go through a procedure only to reverse it. We strongly encourage you to weigh your decision about closing the gauge if you are not sure.
Q. Will my earlobes look big, since they are so stretched?
A.No, at the time of this procedure excess skin is removed to ensure a proper size of the earlobe.
For more information or to schedule an appointment, contact us toll-free at 877-JANJUA1.
Our location in Bedminister, NJ is within easy access from Morris and Somerset County, New Jersey.
DISCLAIMER: THIS WEBSITE IS NOT INTENDED TO GIVE A MEDICAL OPINION. TO OBTAIN A MEDICAL OPINION, YOU WILL NEED TO BE EVALUATED IN PERSON. FOR ANY QUESTIONS CALL OUR OFFICE AT 908-470-2600