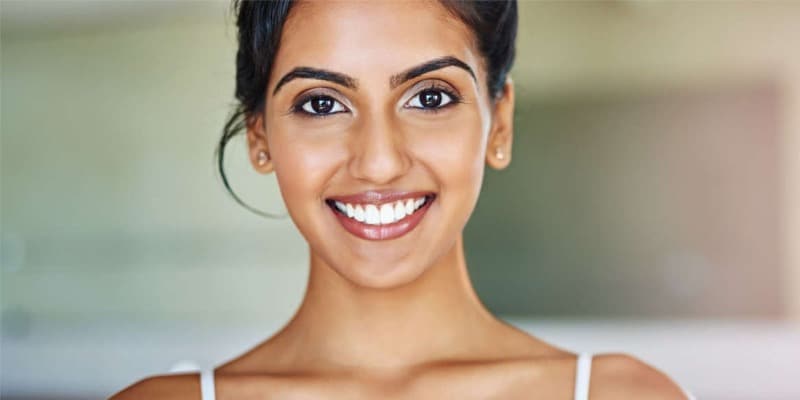 Cosmetic Brow Lift
Cosmetic brow lift is the procedure of lifting your eyebrows to a slightly higher position on the forehead. It helps to open up the eyes to a more youthful appearance. It can be done as an isolated procedure or sometimes combined with a facelift.
There are several variations of the brow lift:
Traditional Coronal Browlift: The incision for this lift is placed in the scalp almost from ear to ear. A strip of scalp skin is removed to accommodate the excess skin that is pulled upwards from the brow. Although the extent of the incision seems intimidating, it is a very safe procedure with very little post operative pain. It does lead to prolonged numbness in the scalp.
Trichial or Pre-Trichial Browlift: The incision of this lift is placed just inside the frontal hairline. This allows a more direct pull on the forehead skin. This technique is very useful to reduce a long forehead. The excess bald skin is excised from the upper forehead and scalp is pulled forward to advance the hairline a little lower.


Endoscopic Browlift: The incisions are small 2cm each and are placed vertically inside the scalp hairline and then endoscopes are inserted to visualize the structures under the forehead skin. The muscles causing the wrinkles can be cut to reduce the deep lines. Skin is then pulled back and anchored in the scalp. This technique helps reduce the risk of prolonged numbness in the scalp. Results might not be as predictable as a traditional browlift.

Limited browlift: A smaller incision is used in the temples only to reduce the lax skin in the side of the brows. This helps open up the eyes and reduce the crows feet. Advantages include quick recovery and reduced risk of numbness in the scalp.
My Approach: I like to use a limited incision in the temples only to lift the side of the eyebrows. This opens up the eyes and diminishes crows feet. For patients with high forehead hairline, I like pre-trichial approach to remove excess bald skin.
For more information or to schedule an appointment, contact us toll-free at 877-JANJUA1.
Our location in Bedminister, NJ is within easy access from Morris and Somerset County, New Jersey.
DISCLAIMER: THIS WEBSITE IS NOT INTENDED TO GIVE A MEDICAL OPINION. TO OBTAIN A MEDICAL OPINION, YOU WILL NEED TO BE EVALUATED IN PERSON. FOR ANY QUESTIONS CALL OUR OFFICE AT 908-470-2600