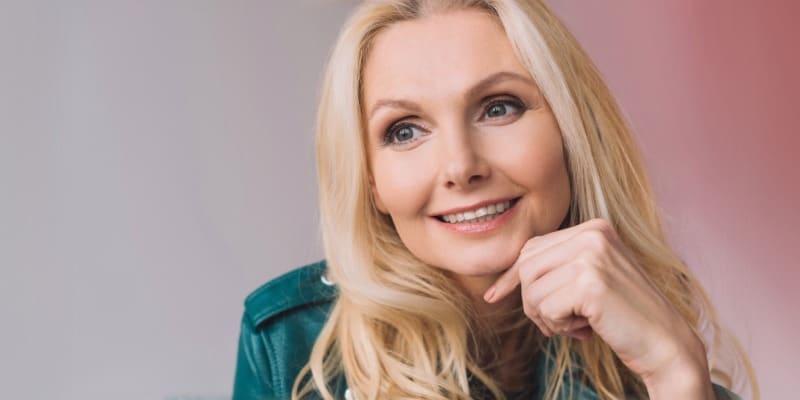 Mini FaceLift
The traditional facelift requires significant downtime because of swelling and bruising. In today's busy world, many patients cannot afford the luxury of spending two to three weeks away from work or social activities. The demand for a more efficient approach ultimately led to mini facelift techniques that produced less swelling, required no general anesthesia, and allowed the patient to return to a regular routine within a week or less.
Today's mini-facelift does just that. It takes only about two hours and does not require general anesthesia. It can be done under twilight sleep (conscious sedation) or simply local anesthesia. Patients are usually able to resume normal household activities the following day. Pain is minimal and bruising is very limited.
In the past, the mini-facelift has been performed under various names including the "skin-only" facelift. The primary difference between the old mini-facelift and the new mini-facelift is the suture suspension technique which can improve results significantly despite limited surgery.
Please note that many different names have been used over years to identify some form of a mini-facelift. Some of the common names are LifeStyle Lift, 'S' lift, 'MACS lift' etc.
Note: This type of facelift is not suited for all patients. An ideal candidate is someone presenting only early signs of aging, primarily in the jowls and upper neck.
My Approach: I like to use the purse string like suspension suture to help reduce the jowls. I also do a platysmaplasty as part of the mini-facelift. It is done through a small incision under the chin and helps reduce the neck wrinkles and prominent muscle bands and excess skin. It is critical for prospective patients to not get stuck on the 'TYPE' of the facelift. It is more important to decide on a good facelift surgeon than to decide on a good type of facelift.
For more information or to schedule an appointment, contact us toll-free at 877-JANJUA1.
Our location in Bedminister, NJ is within easy access from Morris and Somerset County, New Jersey.
DISCLAIMER: THIS WEBSITE IS NOT INTENDED TO GIVE A MEDICAL OPINION. TO OBTAIN A MEDICAL OPINION, YOU WILL NEED TO BE EVALUATED IN PERSON. FOR ANY QUESTIONS CALL OUR OFFICE AT 908-470-2600