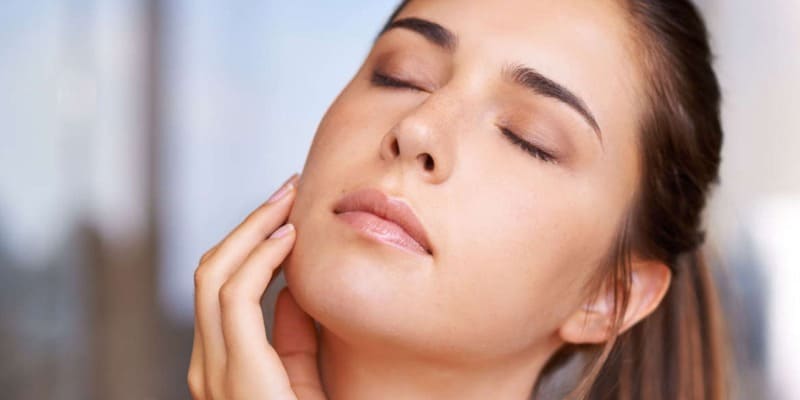 Septal Perforation Repair
The nasal septum can develop a through and through hole. This can lead to dryness which can lead to frequent nose bleeds. It can also cause a whistling noise while speaking or even with gentle breathing and can be socially embarrassing. The usual reason for developing a hole is repeated nasal infections and nose picking. In some cases prior nasal surgery, trauma to the nose, cocaine use in the nose or rare medical conditions such as Wegner's Granulomatosis can cause it as well.
There are two way to address this problem.
1. Silastic Septal Button: A soft silastic button is placed in the hole to close it off. It works only in a select few and might not prevent dryness and crusting.
2. Surgical Closure of the perforation: This surgery is technically difficult and should only be undertaken by expert nasal surgeons. There are many techniques and approaches including open and closed approach. Also the material to close the hole can be used from the patient's own ear cartilage, any left over nasal cartilage or donated human skin called 'Acellular Dermis'
My Approach: I like to use closed approach and use the left over cartilage in the back portion of the septum and the bony part of the septum. I use this as one unit and move it forward to bridge the hole. Then I pull the internal lining (mucosa) from all directions to cover it.
For more information or to schedule an appointment, contact us toll-free at 877-JANJUA1.
Our location in Bedminister, NJ is within easy access from Morris and Somerset County, New Jersey.
DISCLAIMER: THIS WEBSITE IS NOT INTENDED TO GIVE A MEDICAL OPINION. TO OBTAIN A MEDICAL OPINION, YOU WILL NEED TO BE EVALUATED IN PERSON. FOR ANY QUESTIONS CALL OUR OFFICE AT 908-470-2600