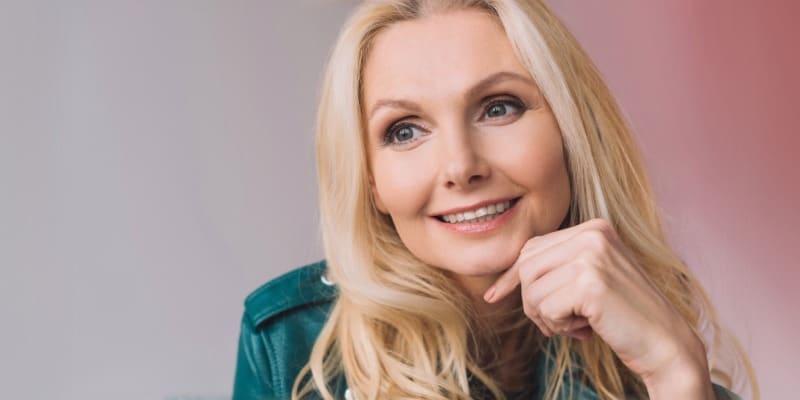 Basal Cell Carcinoma
Basal cell carcinoma is the most common type of skin cancer. It originates from the basal layer of epidermal cells, hence named basal cell carcinoma. It has a strong correlation with sun exposure. The other risk factors include immunosuppression, radiation exposure, burns, scars, family history, exposure to petroleum byproducts (such as asphalt, tar, soot, paraffin, and pitch), organophosphates and arsenic.
Basal cell carcinoma spreads (metastasizes) to other body areas only rarely which makes it a relatively safe tumor.
Basal cell carcinoma usually shows as small raised pearly white nodule with a central ulcer. On close examination a few prominent blood vessels can be seen as well. Biopsy is the only way to confirm the diagnosis. Once the diagnosis is confirmed, the usual treatment is surgical excision. The surgical removal is typically done by a Moh's Dermatologist. In this procedure the lesion is removed layer by layer and examined under the microscope.
Once all the tumor has been removed, the area is left open to heal on its own or if it is a large area it is closed with plastic surgical techniques. An alternate method is frozen section which is done by a plastic surgeon in conjunction with a pathologist. The plastic surgeon excises the lesion with a small 2mm area of normal skin around it.
The whole lesion is given to the pathologist to examine under the microscope. Once complete removal is confirmed, usually in 20 to 30 minutes, the plastic surgeon can then close the wound with a variety of surgical techniques.
One type of basal cell carcinoma is treatable with cancer cream 5-FU (Fluorouracil). It is the 'Superficial Type'.
In certain cases radiation therapy can be used to treat the tumor. It is usually employed in cases of patients who are not healthy enough to withstand surgery.
For severe cases of basal cell carcinoma that continue to recur a new oral medicine has recently been approved called, ErivedgeTM (vismodegib)
For more information or to schedule an appointment, contact us toll-free at 877-JANJUA1.
Our location in Bedminister, NJ is within easy access from Morris and Somerset County, New Jersey.
DISCLAIMER: THIS WEBSITE IS NOT INTENDED TO GIVE A MEDICAL OPINION. TO OBTAIN A MEDICAL OPINION, YOU WILL NEED TO BE EVALUATED IN PERSON. FOR ANY QUESTIONS CALL OUR OFFICE AT 908-470-2600