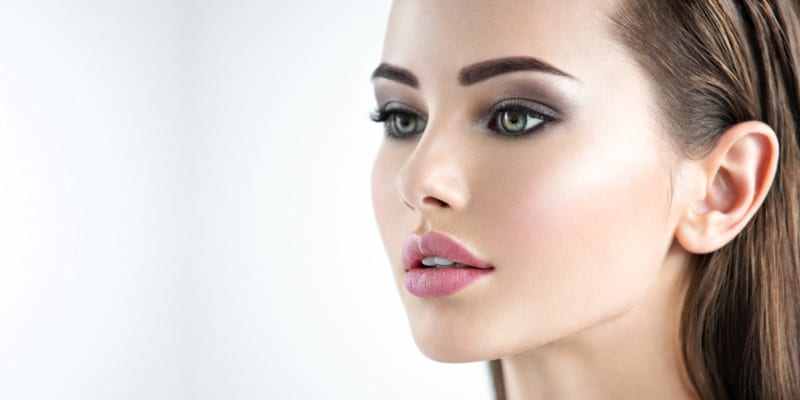 Kybella Treatment for Fat Below the Chin
Kybella is a quick injection used to treat double chin like fullness. It breaks down the fat under the chin and over time the body absorbs it. It is a good alternative to liposuction which can be more invasive.  It is FDA approved and is easy to administer. There is no special preparation required and you can resume all daily activities immediately. The area under the chin can appear fuller for up to a week and then starts going down. Several treatments of Kybella typically one month apart are needed to get the best possible result.
FAQs:
Q. How do I know if I am a candidate for Kybella?
A. It is best to be examined by Dr. Janjua to get an accurate assessment if Kybella is the best option for you or more invasive methods like liposuction, Thermitight or Necklift might be necessary. In general if the fullness under the chin is not extreme and there is not a lot of loose skin then you are a good candidate.
Q. Does it hurt?
A. It is mildly painful but using ice packs prior to the injection or using EMLA cream starting 30minutes before the procedure will eliminate that pain.
Q. How soon can I expect to see the results of Kybella?
A. You can see the initial results within a month.
Q. I am pregnant, can I have it done?
A. No, you have to wait till after the delivery.
Q. I am breast feeding, can I have it done?
A. Yes.
Q. Can I have Botox or other fillers done at the same time?
A. Yes, as long as they are not done near the chin.
Q. When can I have a facial?
A. You can have a facial or microdermabrasion one week after getting Kybella.
For more information or to schedule an appointment, contact us toll-free at 877-JANJUA1.
Our location in Bedminister, NJ is within easy access from Morris and Somerset County, New Jersey.
DISCLAIMER: THIS WEBSITE IS NOT INTENDED TO GIVE A MEDICAL OPINION. TO OBTAIN A MEDICAL OPINION, YOU WILL NEED TO BE EVALUATED IN PERSON. FOR ANY QUESTIONS CALL OUR OFFICE AT 908-470-2600