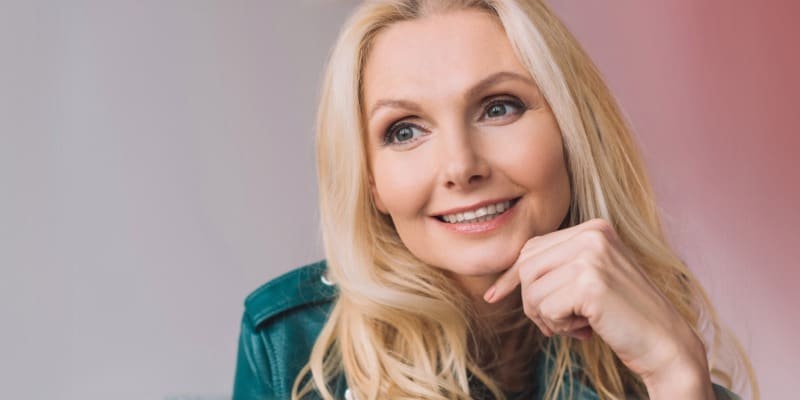 Facial Trauma & Fractures
Facial trauma is common from car accidents, sports injuries and falls. This can cause mild injuries like bruising or swelling but also can lead to fractures of facial bones. The most commonly broken bone on the face is the nose. It is covered under the section of 'Nose'. The other bones that can fracture are the eye socket, cheek bones (zygoma and maxilla) or the jaw (mandible). These injuries need to be evaluated in either an emergency room or a doctor's office. Usually a CT scan of the facial bones is required as plain X-rays are not adequate. Facial fractures can be divided as below;
ORBIT: In case of an eye socket (orbit) injury the eyeball can sink in or downwards (enophthalmos) or an eye muscle can become entrapped between the bony fragments. This entrapment will usually cause double vision. It has to be treated emergently or can lead to permanent scarring of the muscle. The repair process involves exposing the bony rim of the orbit through an incision inside the lower eyelid. The fractured floor is identified, any prolapsed tissue or entrapped muscle is pulled up and the floor is repaired. There are many methods to repair the floor. The titanium mesh is the most common. Silicon sheet or bony grafts can be used as well.
My approach: I like to use the Titanium mesh made by the company Medpor which has a gortex sheet blended with the titanium plate. This avoids the orbital fat prolapse and the plate has holes at the border that can be screwed into the orbital border bone which is quite thick.
CHEEKS (MAXILLA and ZYGOMA): The cheek bone is attached to four different bones in the face. Usually a fracture of this bone causes a Quad-pod fracture. In the past it was described as a Tripod fracture. This fracture can lead to significant facial deformity over time if it is not properly repaired. The bone usually rotates after the fracture. It has to be pushed back into the normal position (reduced) and then held in place (internal fixation) with plates and screws.
My Approach: I like to approach it through under the lip, from the lower eyelid inside and the temple area. This gives enough exposure to visualize all the fractured areas which can then be plated effectively.
MANDIBLE (JAW BONE): The lower jaw is a strong bone as it has to bear the lower teeth and handle the grinding pressure of mastication (chewing). In the mandible fractures, the critical thing is to get the occlusion right i.e., make sure the upper and lower teeth meet like they did before the injury. The jaws usually have to be wired together with Arch bars. Then the fractured bone fragments and held together and plated.
My Approach: I have stopped doing this procedure as it involves extensive dental and/or orthodontic care even after the surgery.
For more information or to schedule an appointment, contact us toll-free at 877-JANJUA1.
Our location in Bedminister, NJ is within easy access from Morris and Somerset County, New Jersey.
DISCLAIMER: THIS WEBSITE IS NOT INTENDED TO GIVE A MEDICAL OPINION. TO OBTAIN A MEDICAL OPINION, YOU WILL NEED TO BE EVALUATED IN PERSON. FOR ANY QUESTIONS CALL OUR OFFICE AT 908-470-2600