Costmetic Surgery Blog and News
Sunday, November 6th, 2016
Aesthetic enhancement of our face and body has entered a new era.  These are the times of extreme make overs, implants, facelifts, multiple cosmetic surgeries, bigger breasts and smaller thighs, bigger butts and smaller noses. So, where does this all end?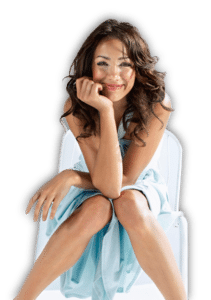 Our sense of self is an important part of who we are. It is built upon two aspects, physical and psychological. The two have to be in congruence for achieving the end result, happiness. The physical traits can be improved upon with help of clothing (fashion), hair styles, make up, and lastly cosmetic enhancement which can be invasive such as surgery or noninvasive such as Botox and Fillers. I will focus my comments mostly on surgical enhancements. read more here
---
Saturday, October 15th, 2016
Lip augmentation has been popular for centuries. Many different materials have been tried over decades to achieve a good solution. The quest for an ideal material has led to innovations like collagen and hyaluronic acid. The need for a long lasting filler led to the use of Silicone injections in the lips.
Patients were happy to know that it is a permanent solution as the body cannot absorb Silicone over time. However, the problem is the aging process. Silicone does not age but the lips do.
If you had Silicone done in your lips and are considering lip reduction then please watch the movie below.
Lips are always moving during talking, expressions, eating and drinking. The continuous movement and the loss of collagen and soft tissue over time can distort the appearance of the lips. The lips can develop excessive loose mucosa that can lead to a ballooned appearance or similar to an empty sausage with multiple bulges. This can take years to happen. Unfortunately silicone cannot be completely removed from the lips even with surgery.  Silicone particles get incorporated into the muscles, minor salivary glands and subcutaneous tissues of the lip.
The lip can be surgically reduced to improve the appearance of the lip but it can never go back to its original shape and size. The soft texture and feel of the lip cannot be brought back with any method surgical or otherwise. The surgery also carries the risk of permanent numbness in the lips. Given the irreversible nature of Silicone and the availability of other reversible or temporary fillers, it is probably best to avoid using Silicone injections in the lips.
---
Saturday, October 1st, 2016
Scleroderma is a connective tissue disorder that can lead to hardening of the skin. There can be over production of collagen. The condition usually starts after 25 years of age. The severity of this condition varies a lot among individuals. There is no known cause and hence you cannot prevent it.
Patients with severe scleroderma that affects the whole body might not live past 30 years of age. In milder cases the patients' face might look older because of tremendous wrinkles, leather like skin that is dry and coarse. In these situations there are good non invasive treatments like Microdermabrasion, Botox and Hyaluronic Acid fillers that can be used safely.
Other treatments such as ablative lasers or bio stimulators like Sculptra (Poly L-Lactic Acid) might not be advisable as they interact with the native collagen and could have unpredictable results.  Surgical options for these patients have to be evaluated carefully as the skin is not as pliable, elastic as a normal healthy skin. This can lead to poor healing with stretching of the incisions or excessive scarring.
It is probably best to avoid treating a patient with recent diagnosis of scleroderma as the severity of the condition is not established as yet. Some patients might progress very fast and could have unpredictable results.
In summary there are a lot of good aesthetic treatments available for stable scleroderma patients which should be offered after evaluating the extent of the disease.
---
Friday, September 16th, 2016
Cosmetic surgery as it relates to reconstructive aspect can be done at any age. Certain conditions that require reconstructive surgery such as otoplasty (pinning back of protruding ears) can be done as young as 5. Aesthetic enhancement surgeries on individuals should be delayed till they are 18 years old.
Rhinoplasty might present one exception as it can be done during teenage years. In Otoplasty and Rhinoplasty the usual concerns are not achieving a greater beauty but to avoid certain social issues such as kids making fun, bullying, lack of social attention because of a very large nose etc.
After becoming an adult the age becomes less relevant in deciding who is a good candidate for cosmetic surgery. The more important factors are the physical and mental health of the individual. Surgery is a stressful process on the body and mind. A good candidate is someone who is physically fit and sound in mind with no self esteem or body image issues. After the age of 40 the likelihood of developing a serious medical condition like stroke, heart attack, diabetes, high blood pressure starts going up.
Based on age, there are certain guidelines that address the possible need for preoperative medical clearance from your primary care physician. These might include getting an electrocardiogram, some blood work and physical exam by your doctor. The sicker you are the more tests you will need. In certain cases you might be denied surgery as the risk to your well being might be too high.
In summary, age is not a limiting factor when it comes to cosmetic surgery but health both physical and mental can be.
---
Sunday, September 11th, 2016
Our latest story of a patient traveling from outside of New Jersey is about a young woman who wanted an Alarplasty. Tanya was excited to make a quick day trip from her home in Oakland, CA to get the surgery done by Dr. Janjua here in Bedminster, NJ. She researched Alarplasty online and came across Dr. Janjua's YouTube channel. After reviewing several videos on the channel, she knew Dr. J was the plastic surgeon for her. She flew in early one day, had the procedure done, and flew back the same day. Her photo above with Dr. Janjua was taken just before she left for the airport. As you can tell by her smile, she was very happy with the experience and the result.
---